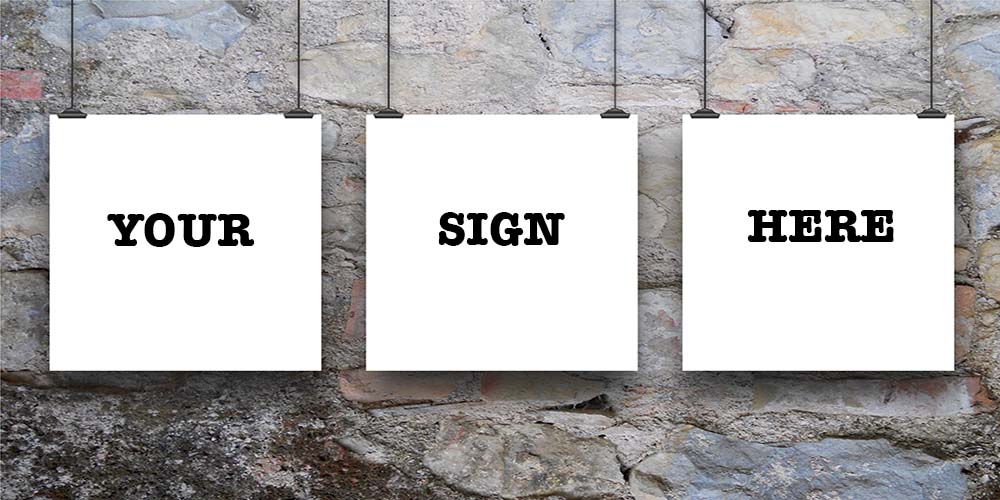 Why Billboards?
Long ago, inns and taverns realized that having signage increased the likelihood of a passerby stopping in for rest or a meal. Other businesses grasped that makeshift roadside signs drew traffic to their establishments. Target your intended market locally, nationally, or globally with outdoor advertising. From billboards and spectaculars to bus posters and commuter displays, strategic business and product promotion has never seen more versatility than now.
Effective outdoor advertising campaigns come in many shapes and sizes. Whether you are a small business seeking greater local coverage or an established nationwide company with new products on the horizon, billboard advertising allows you to stand out in the crowd. Explore today's innovative outdoor advertising options to help your business reach its full potential.
Testimonials
After scouring the internet for hours and not having any luck, I came across Your Sign Here and am so thankful I did! Not only was I able to compare outdoor advertising prices, but I was able to pick the billboards that are perfect for my business.. Best of all - the pricing was fair and their work was excellent. Will definitely be using Your Sign Here in the future.

Chris L.
Las Vegas, NV.
We just purchased a business and were in deperate need of cost-effective advertising. We had no clue who to call or where to even start. Your Sign Here took out the guess work and the headaches involved with finding great billboards in our price point. We saved tons of time by using Your Sign Here and were pleased to find an outdoor advertising company that we can rely on.

Isabella K.
Chicago, IL.
So happy that I found Your Sign Here. Not only is my wallet happy but our business is seeing an impact from our beautiful billboard displays - they turned out even better than we had hoped! Your Sign Here saved us both time and money by providing us with multiple advertising options in our area. We found someone who was able to provide us the billbards we wanted within our budget and our timeframe.

Edgar R.
Long Beach, CA.